It's estimated that 4.5 million more workers may be needed over the next decade in the labour force.
UN News asked Michael Newson, Senior Programme Coordinator for Migration and Sustainable Development at the International Organization for Migration (IOM) in Kyiv, Ukraine, about how people could be encouraged back home.
Michael Newson: IOM has already observed an increase of Ukrainians returning to Ukraine despite the ongoing war. Numerous surveys have indicated that a large percentage of Ukrainians who fled the country, especially those based in the European Union, intend to return once conditions allow. We can also expect that many will remain abroad in the long term. Current data suggests that Ukraine can expect a larger share of its population abroad to return after the war than we have seen in other post-conflict settings.
When and whether Ukrainians abroad return to the country will depend on a number of factors, including their conditions in their countries of refuge and in Ukraine. The number of people who choose to return to Ukraine will also depend on the types of policies and programmes that the Ukrainian Government and the international community put in place to incentivize return.
UN News: What conditions are needed to encourage people to return home?
Michael Newson: Security is obviously a key criterion. Until people can feel safe and comfortable returning to their homes, any incentive programmes are likely to have a limited effect. People want to have a sense of economic stability and confidence that they will be able to provide for themselves and their families upon return. As such, ensuring basic healthcare and education services are in place is essential.
Developing programmes to link persons abroad with job opportunities in Ukraine even prior to their return will go a long way in encouraging people to return to the country. Often, we speak of providing financial incentives for return to address the costs of return and re-establishing oneself. Ultimately, incentive packages have to reduce the risks that people perceive with return. That includes security risks but also the economic risks and the risks that, should they choose to reverse their decision, they won't be able to return to their country of refuge.
UN News: How will IOM support the Ministry of Economy in the process of reintegrating Ukrainians and ensuring a smooth transition back into the labour market?
Michael Newson: These are precisely the types of conversations we are currently having with colleagues at the Ministry of Economy and International Labour Organization (ILO).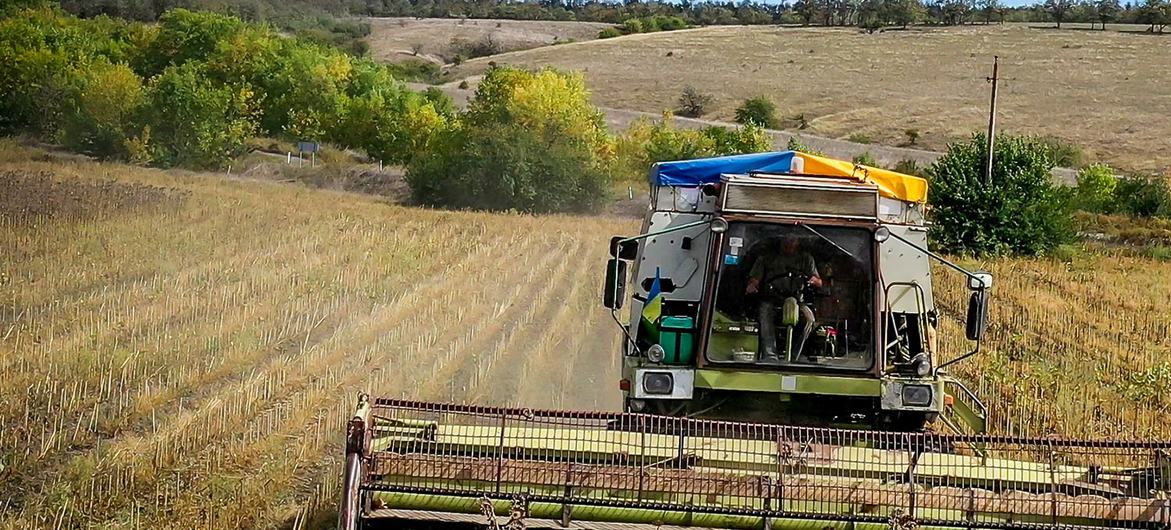 What is absolutely essential is that programmes are evidence-based. We need to develop programmes that respond to concerns Ukrainians abroad have when they are considering returning and to issues people who have already returned have faced in terms of their reintegration and transition into the labour market.
We can also learn from previous post-war scenarios. We need to recognize that, like anyone who is considering a major move, having a job and being able to provide for oneself is only part of the concerns of moving.
Developing services for potential returnees that assist and facilitate the process of finding housing, enrolling children in school, finding a job, or linking with healthcare services for existing and chronic health issues will also encourage return and ensure a smooth transition.
What we want to avoid is providing incentives for return and reintegration that put returnees in a more favourable position to those who have remained in the country, as this can lead to social tensions.
UN News: If not enough Ukrainians workers return home post-war, how will this affect the job market?
Michael Newson: Given the demographic situation in Ukraine even before the full-scale invasion, it's clear that returning Ukrainians, on their own, will not be sufficient to meet the labour market needs of the country going forward, both for reconstruction and the broader economic recovery.
The Ministry of Economy has indicated that an additional 4.5 million workers may be needed in the next 10 years to meet labour market needs and economic objectives.
Incoming labour migration will be one of several tools that will be used in order to address this.
Ukraine is one of many countries in the region which is not traditionally seen as countries of immigration but need to start to reconsider policies and look at bringing in foreign workers to meet growing labour market gaps both at higher and lower skill levels.
Beyond these priorities, we should also be looking at capital investments such as machinery and automation as well as a re-design of management and operations structures that can increase productivity.
UN News: How challenging do you expect the post-war period to be as Ukraine readjusts to peace time?
Michael Newson: The challenges Ukraine faced even prior to the full-scale invasion were significant. The war has obviously exacerbated a number of these challenges relating to demographics, social services, and economic development.
However, I am heartened and encouraged by the Government of Ukraine's willingness to acknowledge and face these challenges head on. The Government and the people of Ukraine have demonstrated incredible resilience and adaptability over the past 18 months.
There is no reason to think that, with the support of the international community, they could not adapt in order to stimulate the country's reconstruction and economic recovery when peace arrives.